Translate this page in your preferred language:
You can translate the content of this page by selecting a language in the select box.
Beaver Creek's Piedmontese Herd Bulls

TWO-TIME PAUS NATIONAL GRAND CHAMPION BULL
JMVP MR. HUGO

Hugo is a confirmed calving ease bull, with a statistically significant calving ease EPD of -0.22
His fullblood calves average 85 lbs

A grandson of Anaborapi bull Quincy out of an Olmo daughter, this pedigree speaks for itself. Quincy has proven himself not only with his own statistics, but by the fact that he has produced so many sons and grandsons who have been Anaborapi bulls. Olmo is not only a PAUS Gold Trophy bull, but his daughters are legendary for being able to deliver any calf unassisted.

Hugo has produced very uniform calves regardless of the mother's genetics. They tend to be fine boned, heavily muscled, and have his same wonderful calm temperament. His crossbred calves drop out unassisted at weights averaging about 75-85 lbs. His fullblood calves average about 85 lbs. Hugo is carrying on the tradition of his grandsire Olmo through his daughters, who consistently calve unassisted and are excellent mothers.
Hugo semen is available from Beaver Creek at $25/straw plus shipping. Minimum of ten straws
It has been fully tested for all communicable disease and is approved for export EXCEPT to Australia and New Zealand.
---
Lewis was sired by one of the best of all time Anaborapi bulls, Tyson, and is out of an Iose daughter/Captain granddaughter that dropped out calves unassisted every year with any bull, to age 12. His yearling weight (ON GRASS) was 1100 lbs. He is a medium frame bull, with very heavy muscling and fine bone. He has a very gentle, calm temperament.
Lewis' calves are heavily muscled and gain weight well. In three calving seasons, all of his calves have been born unassisted, both heifers and cows, regardless of their genetics.
---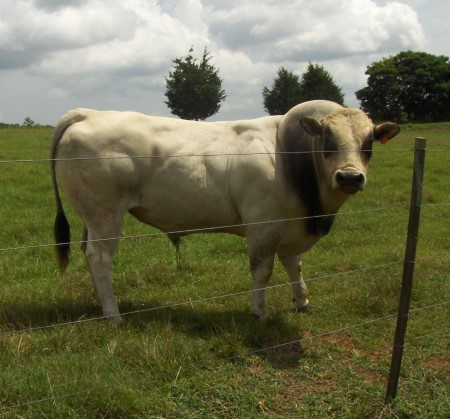 Hugo son out of Italian imported daughter of Sirio Fogot bred by Quaglia Farm.
BCP 178 is a son of our two time Ntl GR CH JMVP Mr. Hugo, a grandson of Anaborapi bull Quincy and Olmo, both noted for calving ease of their daughters. His dam is an Italian import. He is a naturally polled bull.
---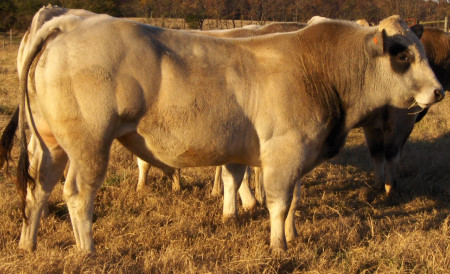 BCP 169 is a son of Anaborapi bull Delano, who leads the Anaborapi Breeding Index of bulls (breeding index 131+++, Meat index 125++, muscularity 117++, weight increase 123++, birth ease 104, calving ease 121++). Delano is by Olimpico by Geronimo out of a Torino daughter. This is a tall, very long bodied bull with great muscling who should be ideal on heifers.

Both BCP 169 and BCP 170 are sired using imported Italian Anaborapi semen from bulls who combine top weight gain lines with desirable calving characteristics from the best of the older pedigrees. Both are unrelated to Tyson, making their offspring excellent outcrosses.
BCP169 (who was a wonderful, very long, correct and heavily muscled bull, 100% unassisted) is by Delano (Anaborapi bull) out of BCP 103 N by BCP 61L Lewis (by Tyson, had 1100 yearling weight on grass, 100% unassisted) out of a Hugo daughter)
---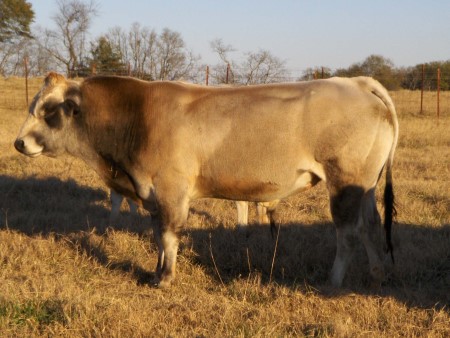 BCP 170 is a son of Anaborapi bull Cedro (weight increase score 120++). Cedro is a son of Ufo by Principe out of a Pasarot daughter.
He is a heavily muscled extremely solid well built bull.
---
BCP 191 is a son of Cronus, a leading Anaborapi bull, out of BCP 101 Nancy.
BCP 191 is a son of Cronus, a leading Anaborapi bull, out of BCP 101 Nancy, a Hugo daughter out of an imported Italian cow sired by Omar out of a daughter of Ulisse. BCP 191 is tall, long, bull with a thick ribeye, excellent rear, and calm temperament.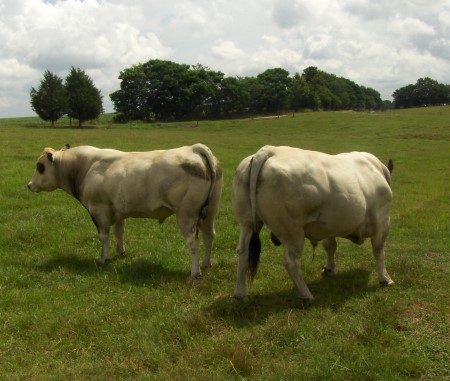 BCP 191 and BCP 178
---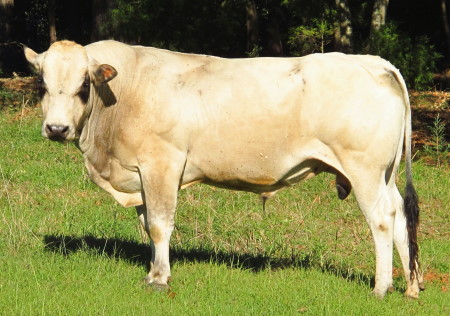 BY LASER OUT OF CEDRO DAUGHTER.
---
BCP 315 Winston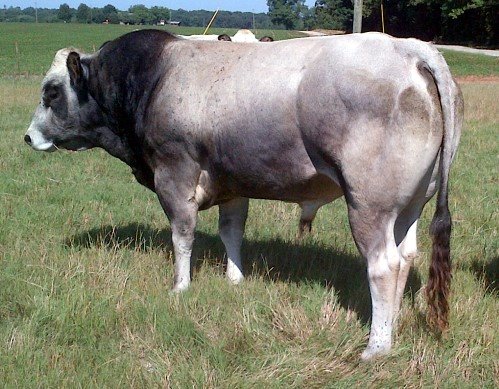 Photo June 2012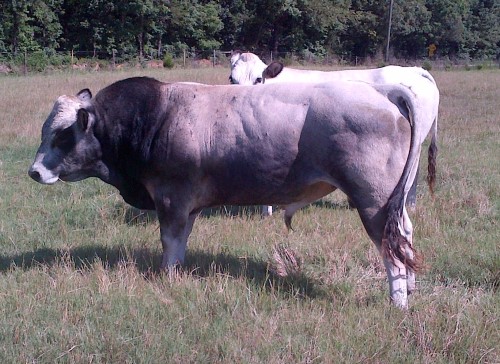 Winston is a grandson of Anaborapi bull Cedro out of top bull producing Miss May 82D, out of BCP 62L, a Sirio Olgrat-champion Belle daughter. Winston has a calm temperament and excellent ADG on grass.
---
BCP 351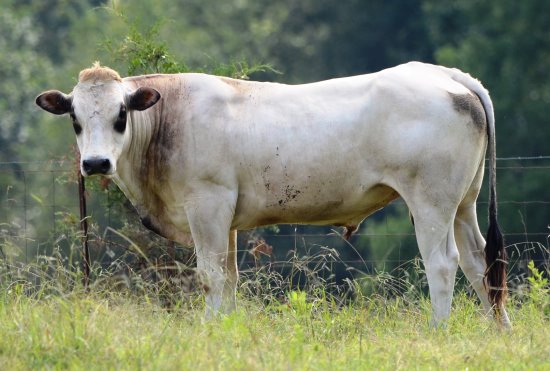 dob 7/1/2011
Sire: Anaborapi bull Nipiol sired by Lancio x Bingo daughter
Dam: BCP 166 by Anaborapi bull Delano x BCP 102 (JMVP Mr Hugo x WR14 by imported parents by Anaborapi bulls Panter and Principe)
Note: This bull is a proven bull, having serviced 20+ cows July and August 2013.
---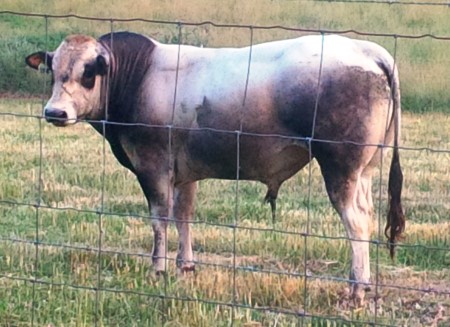 June 2014
BCP 394 is a fall 2012 bull sired by Anaborapi bull Primo out of BCP 305, a granddaughter of Anaborapi bulls Cedro and Tyson.

His sire has outstanding EPDs, and he has tremendous length, ribeye and butt, as well as a small head and fine bone. He should be heifer safe.

---

BCP 477 sired by Anaborapi bull Quesito x BCP 208 ("the Golden Cross" JMVP Mr. Hugo x Bell, granddaughter of Anaborapi bulls Quadrafoglio and Principe)

dob 3/2014 - 832 lbs at just over 7 months of age on grass.




---

BCP 478


BCP 489 & BCP 478

BCP 489 sired by Anaborapi bull Quibis x BCP 318 (by BCP 178 x BCP 119 by Anaborapi bull Quebek x Gold Trophy Quaglia Farm Sirio Fogot)

BCP 489 is a proven breeding age bull available August 1, 2016, for sale now.

BCP 478 sired by Anaborapi bull Ombre x BCP 235 (Anaborapi bull Lancio x BCP 72

---

BCP 483

BCP 483 is a son of Quantum out of BCP 159 by BCP 61 Lewis
out of a Sirio Fogot daughter.

---

BCP 548



Herd Sire 2018 BCP 548 by Pancio out of Nipiol daughter

---

Herd Sires 2019

BCP 587

BCP 587 sired by Quoziente

---

BCP 585


BCP 585 sired by Quale

---

BCP 584

BCP 584 by Quebek

Photos - September 2018







---
| | | |
| --- | --- | --- |
| 2014 Anaborapi Butabin | | |
---